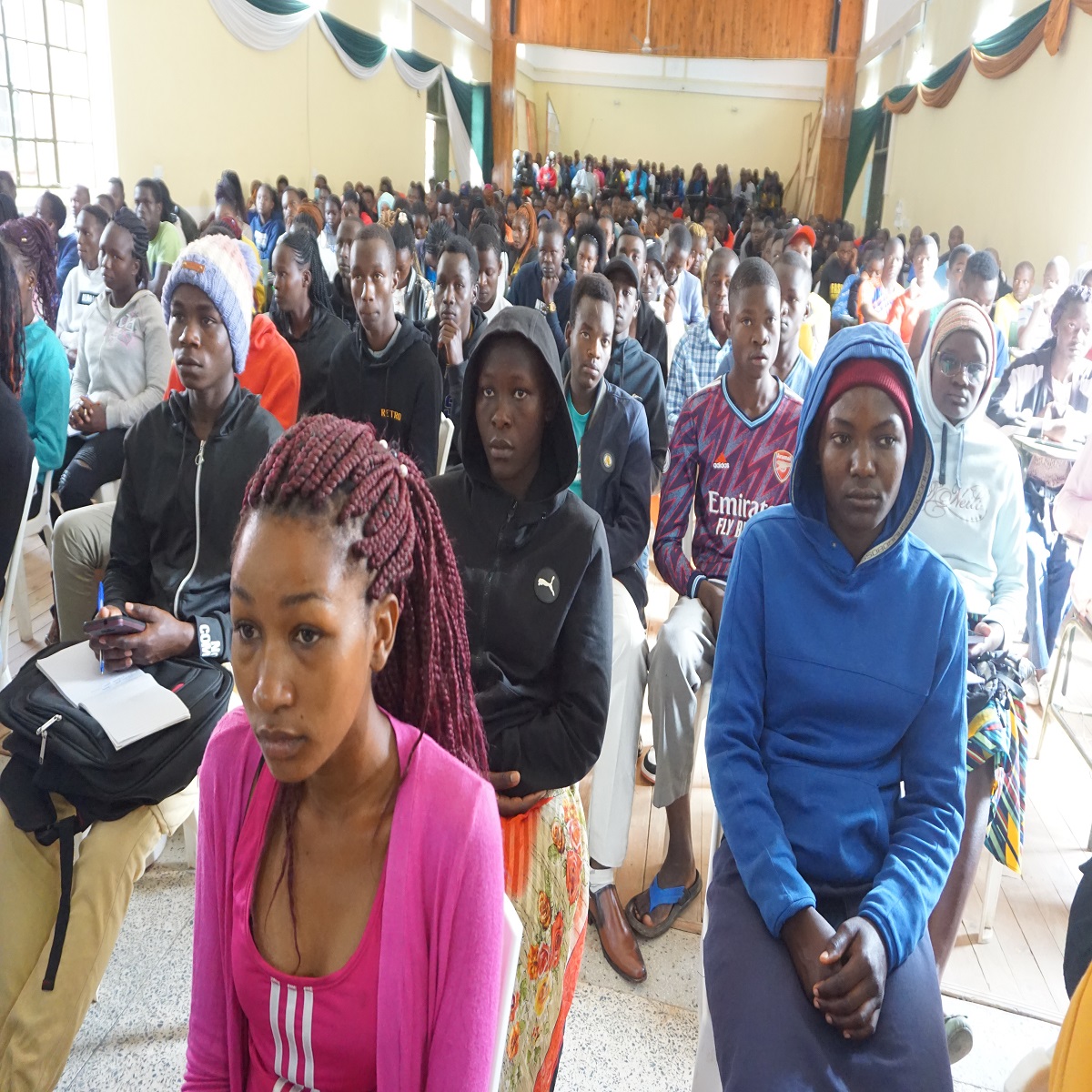 A Promising Beginning for the 2023/2024 Academic Year
On September 8, 2023, Kaimosi Friends University (KAFU) celebrated a remarkable milestone as the Vice Chancellor extended a warm welcome to the incoming freshmen, marking the commencement of the 2023/2024 academic year. This significant event served as the grand finale of a week-long registration and orientation process, setting the stage for an exciting educational journey. The occasion was graced by distinguished guests, including the Acting Vice Chancellor for Finance and Development, the Acting Vice Chancellor for Academic and Student Affairs, and the Vihiga County Police Commander, who reassured students of their safety and security.
Unity and Support
The event witnessed the participation of notable individuals, including members of the university's esteemed management team, esteemed members of the senate, dedicated staff, and influential student leaders. This collective gathering symbolized the unity and unwavering support that enveloped the new students as they embarked on their educational journey at KAFU.
Reflecting on KAFU's Remarkable Journey
During his address, the Acting Vice Chancellor extended a heartfelt welcome to the new students and expressed profound gratitude to the parents, guardians, and sponsors who had entrusted KAFU with the education of their children. He took a poignant moment to reflect on the institution's remarkable journey, highlighting how KAFU had evolved into a renowned academic powerhouse, celebrated not only within Vihiga county but also across the nation.
Financial Stability Assured
In a reassuring message, he informed the students that the government's recently introduced funding model was already in effect, alleviating any concerns about financial constraints. He emphasized that this model would be fully implemented by October, ensuring a stable financial environment for all students.
Valuable Guidance for Young Scholars
Furthermore, the Acting Vice Chancellor shared valuable advice with the young scholars. He encouraged them to dedicate themselves to their studies, maintain discipline, resolve conflicts through dialogue, and foster harmonious relationships with the neighboring community. This guidance aimed to create an environment conducive to both academic excellence and responsible citizenship within the vibrant community that KAFU represents.
Support from the Chief Guest
Subsequently, the Chief Guest of the event, Dr. Gimose, the area Member of Parliament, arrived and extended a warm welcome to the young scholars. In his address, he reassured them of their safety and security while at KAFU, underscoring his unwavering commitment to ensuring the university's success. His presence added a significant dimension of support and encouragement to the new students as they embarked on their academic journey.
Kaimosi Friends University is dedicated to nurturing talent, fostering academic excellence, and empowering individuals to make a positive impact in society. The freshmen's welcome event was a testament to the university's commitment to providing a conducive and supportive environment for its students. As the academic year unfolds, KAFU looks forward to witnessing the growth, achievements, and successes of its newest members, the bright minds and promising leaders of tomorrow.