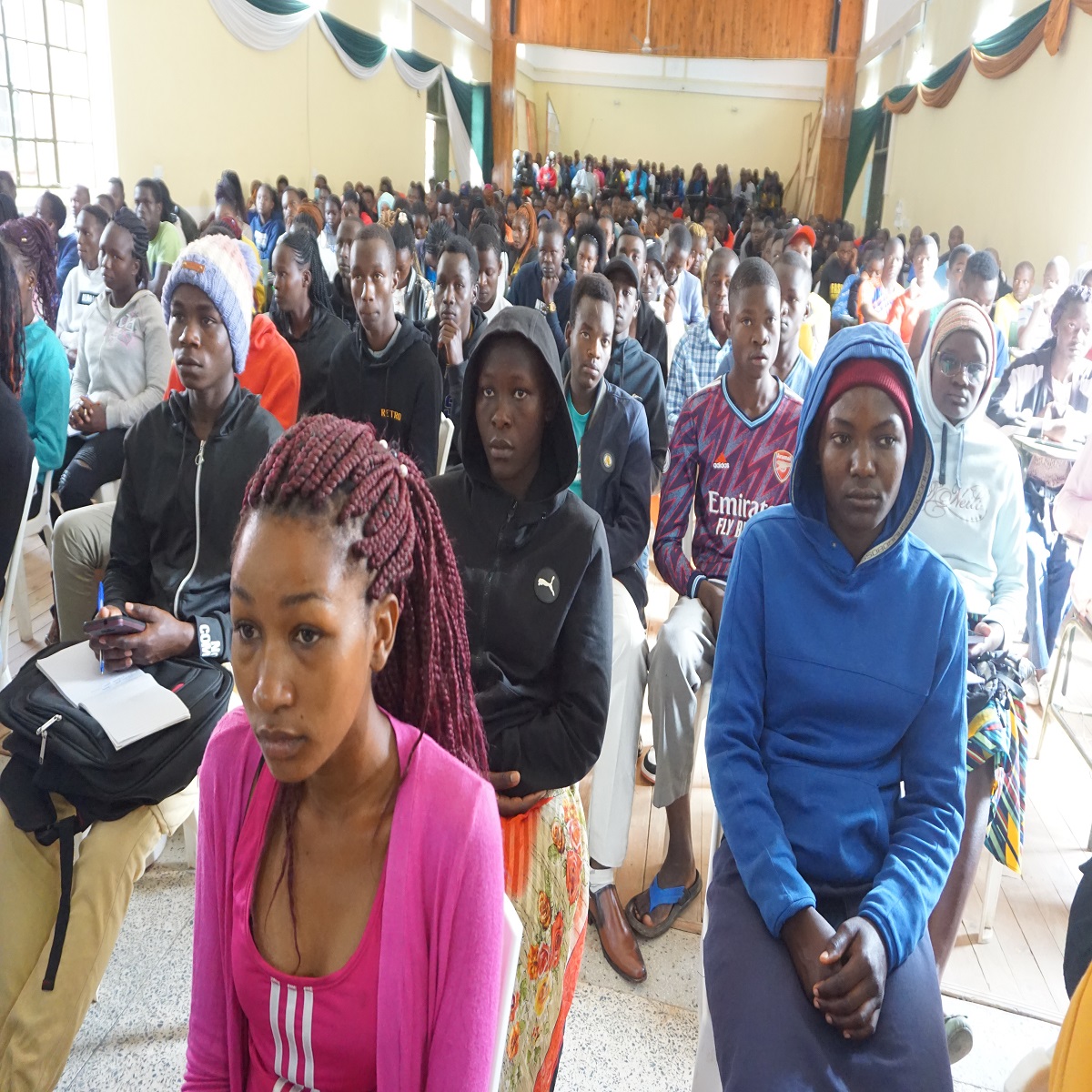 Kaimosi Friends University warmly welcomes the First Year students of the 2023/24 academic year, marking the second cohort since our institution achieved full university status. These enthusiastic students began their journey towards higher education on Monday, September 4th, and Tuesday, September 5th, 2023.

With hearts full of anticipation and excitement for the transformative four-year experience ahead, our new learners gathered at the Assembly Hall on Wednesday, September 6th, 2023, to commence their orientation. This orientation aims to familiarize them with the university's leadership, academic programs, state-of-the-art facilities, and the enriching campus environment.
In a remarkable turn of events, nearly 1000 out of the 1548 undergraduate students admitted to Kaimosi Friends University reported for duty within the first two days. Notably, 177 students who had initially chosen other institutions reconsidered their choices, opting to join the vibrant community here at KAFU.

To add to the excitement, we invite all our new students to a special welcome address by the Vice Chancellor, followed by a delightful luncheon, scheduled for Friday, September 8th, 2023. This event will mark the culmination of a rigorous orientation program thoughtfully curated by various units of the university administration

The real academic journey kicks off on Monday, September 11th, 2023, as our freshmen immerse themselves in their chosen fields of study. Furthermore, it's worth mentioning that our continuing students will also return to campus on the same day, making it a day of great enthusiasm as our academic community comes back together.

At Kaimosi Friends University, we are excited to witness the fresh beginnings and promising futures of our incoming students. As they embark on their educational journey, we remain committed to providing them with an environment that fosters growth, knowledge, and success.
Stay tuned for more updates, news, and events from KAFU as we embark on this exciting academic year together!