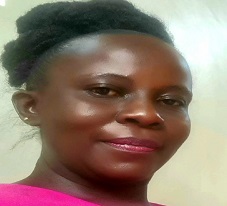 Dr. Caroline Mulinya
Director International Relations & Academic Linkages
Senior Lecturer
cmulinya@kafu.ac.ke
The Directorate of International relations and academic Linkages is mandated to create, promote Partnerships and Collaborations. The main objective is to promote Academic linkages, Partnerships and Collaborations with like- minded Research and Higher Learning institutions for purposes of advancing mutual interests, shared goals, ideas and information, which is achieved through increased bilateral and multilateral agreements/ Memorandum of Understandings (MOUs) tailored towards working together to achieve the sustainable development goals(SDGs) and also geared towards the promotion of Kenya's Big 4Agenda.
The directorate will achieve this objective through initiation of activities within and outside the university. These activities include:
Engaging and assessing of potential areas for collaboration with like-minded institutions.
Initiating framework for partnerships and collaborations.
Building capacity for procedures of engagement in partnerships, Linkages and collaborations.
Initiating Multi-disciplinary and transactional linkages among institutions.
The Kaimosi Friends University College (KAFUCO), Directorate of International Relations and Academic Linkages is in the process of establishing several MOUs and Collaborations with Institutions of higher learning, Research institutions, and NGOs . They include the following:
International & National Institutions
Salisbury university USA
Diversity Educational Institute( DEI)- USA
Ball State University USA
Radford University USA
Organizations
Vihiga County
Kisumu County
Kenya Marine and Fisheries Institute (KEMFRI).
Community welfare Initiatives
Mentorship programmes
The Directorate is putting in the necessary arrangements in ensuring that the interested institutions, organizations are brought on board trough actualizing the MOUs and Collaborations.