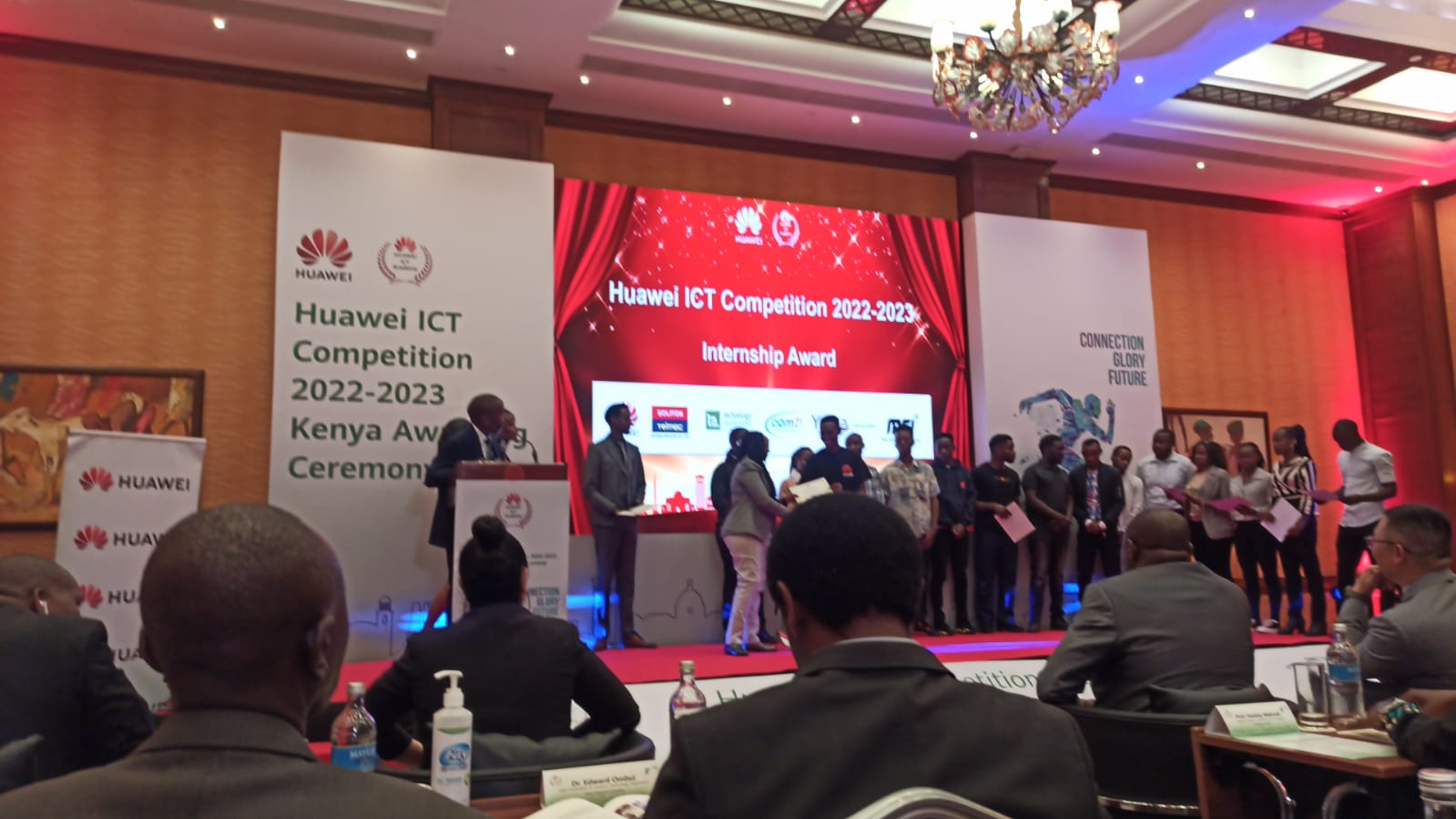 Kaimosi Friends University (KAFU) has partnered with Huawei, a global leader in information and communication technology (ICT) infrastructure and smart devices, to enhance knowledge transfer in ICT and promote digital connectivity and intelligence.
The partnership, which falls under the School of Computing and Information Technology, enables KAFU to offer its students access to world-class ICT education and training. KAFU's Vice Chancellor, Prof. Ogodo M. J Nandi, appointed Prof. Kelvin K. Omieno, the Dean of the School of Computing and Information Technology, to spearhead the application for the Huawei ICT Academy on behalf of the University.

The collaboration has already yielded results, with KAFU being awarded the Huawei ICT Academy plaque during the Huawei ICT Competition Award Ceremony held at the Serena Hotel in Nairobi. Mr. Eugene Masinde, in charge of the ICT Directorate, represented the Vice Chancellor at the ceremony.
Through the partnership, some undergraduate students have received training in the ICT Academy Campus Ambassador Refresher Workshop 2023, which equipped them with the necessary skills to become campus ambassadors for the Huawei ICT Academy, promoting ICT education and training to their peers and communities.

The partnership with Huawei aligns with KAFU's mission as a center of excellence in teaching, innovation, and holistic development. The university has a long-standing commitment to providing its students with high-quality education and training, and the partnership with Huawei is a significant step towards achieving this goal.

"We are excited about the partnership with Huawei and the opportunities it presents for our students to access world-class ICT education and training," said Prof. Nandi. "We are committed to providing our students with access to the latest technology and resources to prepare them for successful careers in the ICT industry."
The partnership between KAFU and Huawei represents a significant step in enhancing knowledge transfer in ICT in Kenya. KAFU is well-positioned to become a leading institution in the field of ICT, aligned with its mission.
On 15th February 2023, Kaimosi Friends University signed a memorandum of understanding (MoU) with the Kenya Union of Post Primary School Teachers (KUPPET) to extend discounted tuition fees to its members and legal dependents. As part of the agreement, KUPPET members will receive a 16% waiver on tuition fees, enabling them to further their education at KAFU.