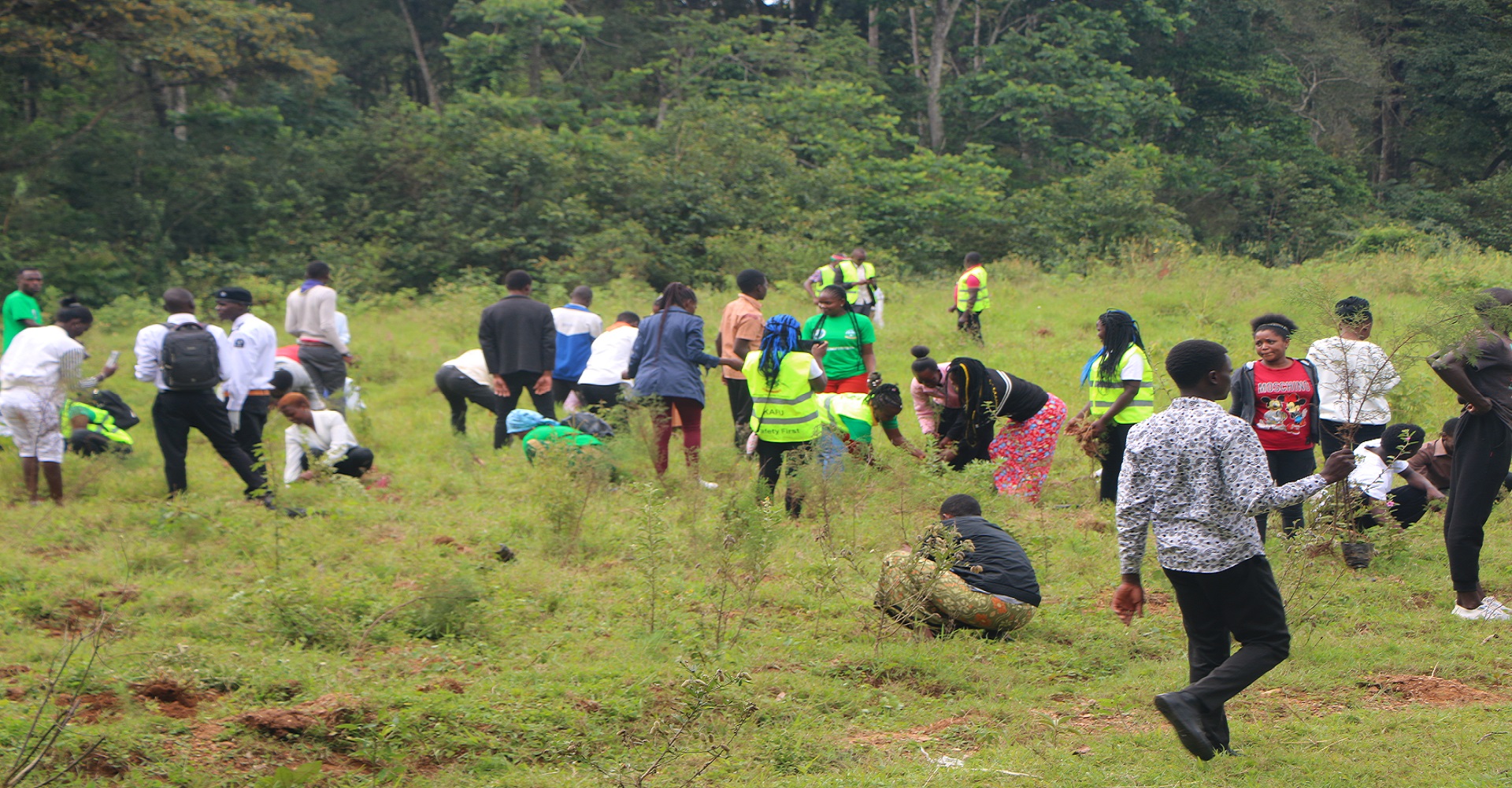 On Monday, November 13, 2023, Kaimosi Friends University (KAFU) demonstrated its commitment to environmental stewardship by observing Tree Planting Day in alignment with the directive from the head of state. The university organized a tree planting event in the picturesque Kaimosi Forest Jivuye area, made possible through the generous donation of 1000 tree seedlings by Equity Bank.
The initiative, orchestrated by the proactive University Environmental and Cultural Club, saw active participation from a multitude of other clubs, including the Equity Leaders Club, St John's Ambulance, and teams dedicated to Netball, Tennis, and Hockey.
Prior to the commencement of the tree planting exercise, Prof Julius Kipkemboi, the acting Deputy Vice-Chancellor for Academic, Student Affairs, and Research, represented the acting Vice-Chancellor, Prof Jack Nandi. Prof Kipkemboi took a moment to express gratitude on behalf of the university. He thanked the government for designating a national holiday dedicated to the noble cause of tree planting, underlining its significance in environmental conservation.
Equity Bank received heartfelt appreciation from Prof Julius Kipkemboi for their pivotal role in contributing tree seedlings, essential for the success of the tree planting initiative. Recognizing the collaborative effort, he extended thanks to the participating clubs, emphasizing the dual benefits of the exercise. He further highlighted its role in promoting physical fitness, environmental preservation as a measure against desertification, and as a testimony to fostering a positive corporate culture within the university.
The event witnessed the presence of key university officials, including Dr. Moses Okonda, Mr. Silas Musasa, and Mr. Joseph Sandagi, further underscoring the institutional commitment to sustainable practices and community engagement.
Kaimosi Friends University's Tree Planting Day stands as a shining example of collective action for a greener and healthier future, showcasing the university's dedication to both environmental responsibility and holistic student engagement.